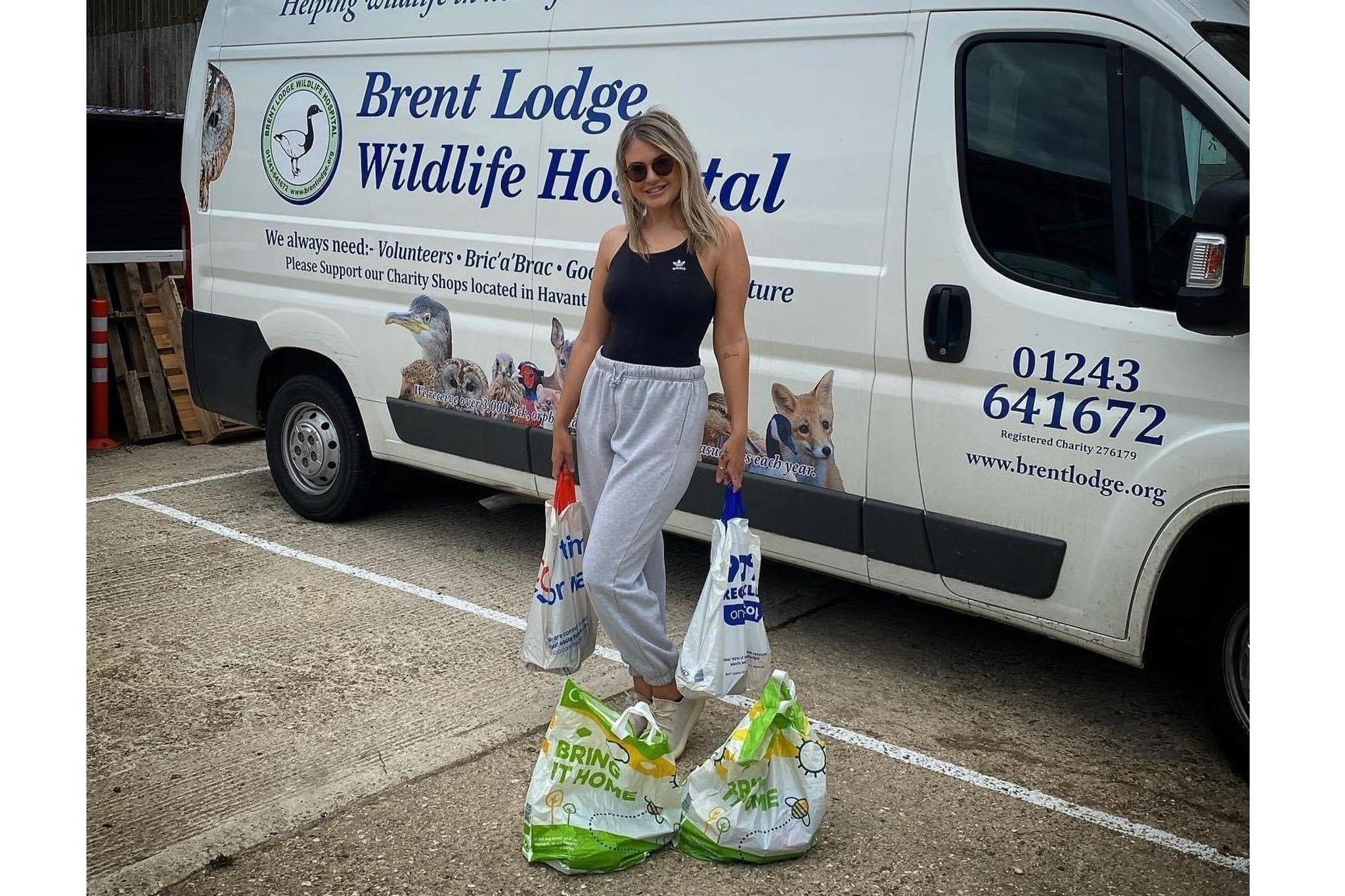 Waterlooville dog care company collects donations for animal rescue centers in need of support
Hundreds of donations poured into Waterlooville Pooch & Co's Pledges for Paws campaign, aimed at helping charities for animals in need.
Gabby Head, owner of Pooch & Co, was inspired to do something after team member Sam Tame introduced himself to explain how the RSPCA center she also works in was affected by the lockdown restrictions.
Gabby, 27, said: "Due to the foreclosure they were having a really hard time getting donations. We have an amazing network of clients so I thought I would bring our little dog community together to help out with local charities.
Waterlooville company Pooch & Co donated items to animal rescue centers as part of its Pledge for Paws campaign. Pictured: Owner Gabby Head drops off donations at Brent Lodge Wildlife Hospital
"We put a post on our Facebook page and it took off and we were inundated with amazing donations."
So far, the team has made donations to organizations such as Brent Lodge Wildlife Hospital and Portsmouth Stray Dog Kennels.
Read more
Read more
The Cascades Shopping Center Portsmouth exhibit on the Pompey Heroes project in …
It was so successful that Gabby also extended it to include care packages for people who might have trouble feeding their pets during this time.
Gabby Head at Portsmouth Stray Dog Kennels with some donations
Dog owner Gabby, who started Pooch & Co in 2016, said: "We are so lucky all of our customers were more than happy to help.
"If people have donations, we are more than happy to take them. This keeps us busy during the lockdown and it's good to help the local community too.
When starting the business, Gabby was looking for a service to help her with her chihuahua Prince Pablo and her toy poodle Minnie.
Gabby said, "I have dogs myself and have always had a hard time finding a business that offered everything for dogs as a one stop shop.
Dogs from Pooch & Co, including Prince Pablo, right, and Minnie, center
"My business has just grown and grown. We are fortunate to be very busy and have the best job in the world working with dogs all day.
Pooch & Co offers dog walking, grooming, boarding and daycare services for pet owners.
Donations are always welcome for the Pledges for Paws campaign, and items needed include pet food, toys, beds, and blankets for the team to distribute to charities in need.
Visit poochco.info for more information or to contact us about donations.
A message from the editor, Mark Waldron
Our trial offer starts at just £ 2 per month for the first two months.